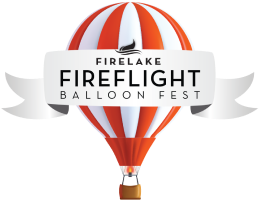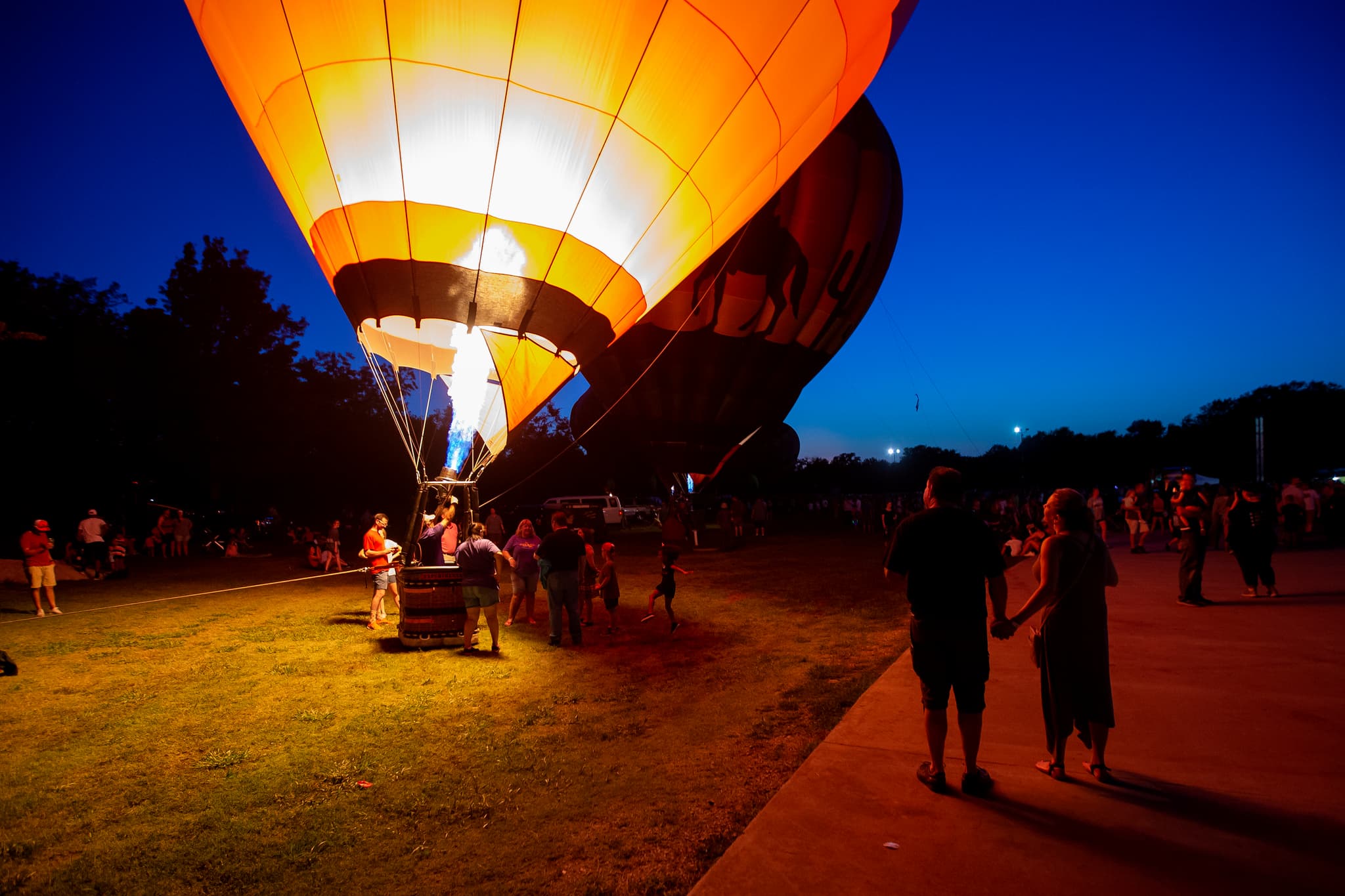 Balloon Rides
Tethered Rides
For tethered rides, balloons remain anchored to the ground and do not leave the festival site. Balloons rise to approximately tree-top level and then return to the ground. Tethered rides are available for purchase for $20 per person on a first come, first serve basis. There is no pre-registration for tethered rides, and guests are encouraged to arrive early.
There is no minimum age for tethered rides. The cost is $20 per person, regardless of age.
Commercial Rides
Commercial balloon rides are flights lasting approximately 30-60 minutes. Commercial flights can be purchased in advance for $300. Registration for commercial flights will open summer 2024. Spots are limited, so be sure to register early!
Important information passengers should know:
All balloon flights launch from the festival site, and passengers will be returned to the festival site in the balloon's chase vehicle.
All flights are completely dependent on weather. All flights are strictly under the direction of the Balloonmeister. Sometimes, due to impending weather or present weather conditions, balloons will launch early, late or not at all.
A typical balloon flight is approximately three hours from set-up through pack-up, with the actual flight lasting approximately 30-60 minutes depending on wind.
Basket sizes vary from balloon to balloon and each basket has its own weight capacity. Most baskets can accommodate 2-4 passengers. While we will do our best to put all passengers together when possible, passengers are not guaranteed to ride together.
All passengers are required to wear closed-toe shoes. In addition, all passengers should wear long pants and avoid loose clothing. Passengers that do not follow the dress code will not be allowed to fly.
If you have any questions about balloon rides, please contact Kansas City AeroSports at amanda@kcballoon.com.